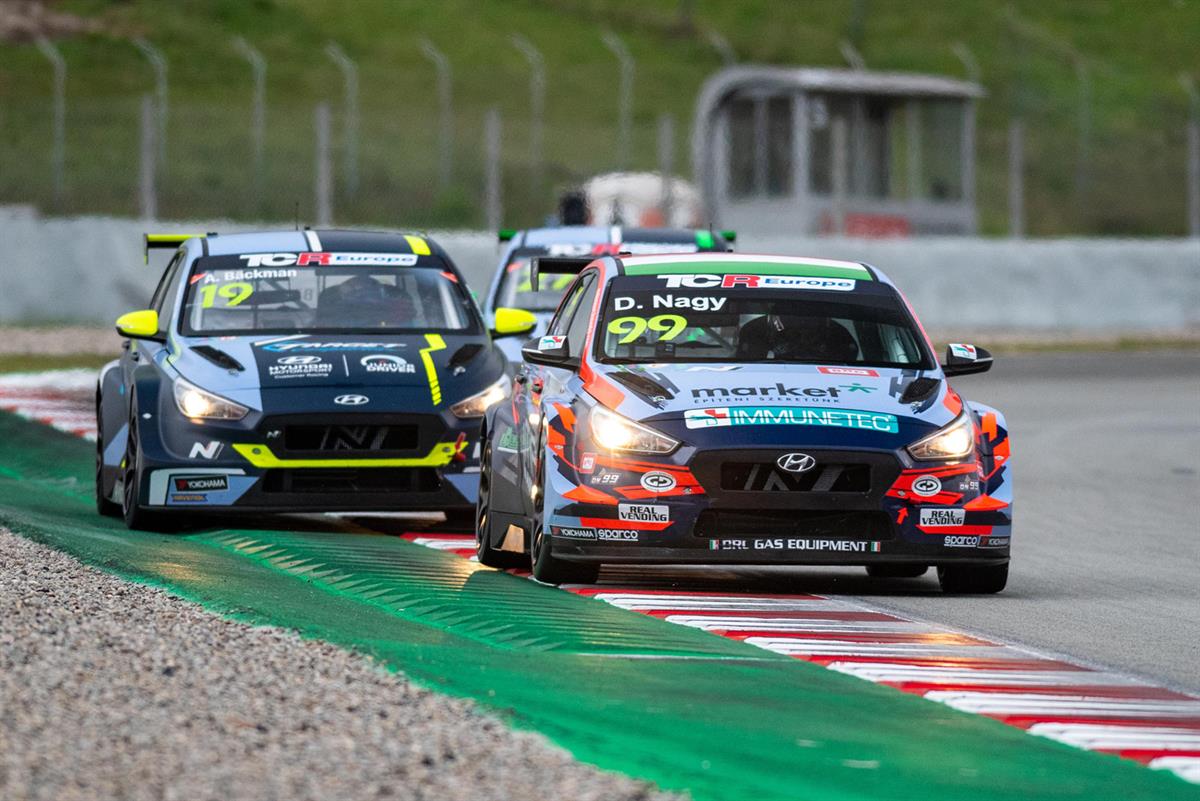 BRC Racing Team in Spa for the penultimate round of the TCR Europe
The penultimate TCR Europe event of the 2020 season takes place this weekend on the Belgian circuit of Spa-Francorchamps.
For BRC Racing Team and the drivers Daniel Nagy and Mato Homola it will be an opportunity to confirm the good trend shown so far, especially after the good performances in Zolder and Barcelona, and to get among the contenders for the title. Games are also open for the Team title, with BRC Racing Team now fourth in the standings.
As a consequence of the good results at the qualification session in Barcelona, on the Ardennes circuit, that will also host the "24 hours of Spa" this weekend, Mato and Daniel will have to give their best to overcome another obstacle: the compensation weight that will affect their Hyundai i30N TCR.
Gabriele Rizzo, Team Principal of BRC Racing Team, declares: "In Barcelona we made a further step forward in terms of performance, getting a pole position and a good third place in qualifying. The results of the races were discreet, but we unfortunately lacked an improvement in concreteness and consistency necessary to really compete for the title. We need to do better on this aspects in Spa, with the goal to give it all in the last event of the calendar".
The Hungarian Daniel Nagy says: "Finally I had a quite reasonable qualifying in Barcelona at last race weekend so I want to save that performance to Spa. Although this time we carry 60kg compensation weight so I think our goal can be to reach top10 on qualy not more. There is a high chance of rain what surely can help us this time. I was scoring points at every races so far and thanks to that we are still in the mix of the title fight".
His teammate, the Slovakian Mato Homola, states: "After pole position in Barcelona (plus previous 2 qualifications where I was the fastest Hyundai) I feel super motivated for Spa event with BRC Racing Team. I will carry 60kg that will definitely not help us on long straights here, but I was always fast on this track. I truly love it here, while the track is full of adrenalin and you can feel the history over this place. Looking forward and keep crossed fingers!".
Thursday, 22nd October 2020
16:55 – 17:25 Free Practice 1
Friday, 23rd October 2020
09:00 – 09:30 Free Practice 2
12:10 – 12:45 Qualifying
16:50 Race 1
Saturday, 24th October 2020
11:50 Race 2
Drivers Standings
1 Mike Halder 198 pt.
2 Mehdi Bennani 185 pt.
3 Nicolas Baert 177 pt.
4 Daniel Lloyd 173 pt.
5 Dániel Nagy 161 pt.
6 Mat'o Homola 148 pt.
7 John Filipp i145 pt.
8 Pepe Oriola 131 pt.
9 Sami Taoufik 118 pt.
10 Michelle Halder 114 pt.
Teams Standings
1 Comtoyou Racing 425 pt.
2 Brutal Fish Racing Team 348 pt.
3 Profi Car Team Halder 320 pt.
4 BRC Racing Team 319 pt.
5 Target Competition 300 pt.