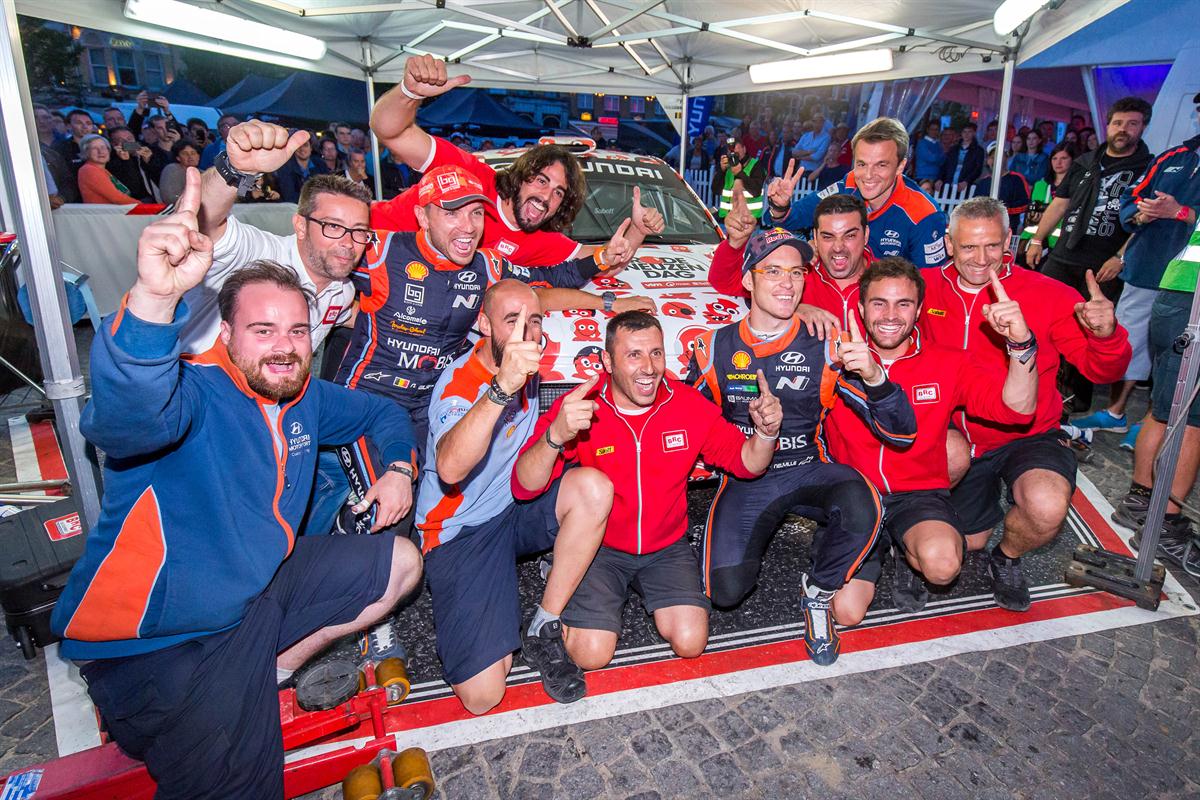 BRC Racing Team dominates and wins at Ypres Rally
Outstanding result during last weekend for BRC Raging Team. The Cherasco based team, engaged in the Ypres Rally, returns from Belgium with an absolutely prestigious victory, made possible thanks to the performance of the Hyundai i20 R5, the work of technicians and mechanics and the great performance of an exceptional crew, formed by champions Thierry Neuville and Nicolas Gilsoul.
The Belgian rider dominates the home race, imposing his leadership in 15 of the 23 Special Stages scheduled, and getting the absolute victory for 40 seconds.
Neuville and Gilsoul, currently involved with Hyundai in the WRC (World Rally Championship), returned for the second time competing on the i20 R5. The team could take advantage of the updates developed by the Hyundai Motorsport Customer Racing department, both in terms of mechanics and electronics. Neuville was able to take full advantage of the highest performance of the car, centering a never questioned victory.
After setting the best time on the Qualifying Stage run on the Thursday night, the Hyundai crew won seven of the first nine stages to establish themselves as the crew to beat. Despite a minor problem at the end of the first round of tests, easily fixed by the BRC Racing Team technicians, Neuville and Gilsoul continued and collected successes, proving a great feeling with the car.
Thierry Neuville said: "To win in Belgium and after a performance like this is really good for me and shows how good the Hyundai i20 R5 is. When we started I didn't have much mileage with it, so I had to learn the chassis a little, but then we could make changes in service to the suspension and handling to constantly improve the car as I got more confident throughout the weekend. At the Ypres Rally you can always end in a ditch, so towards the end we just wanted to avoid the mistakes and make sure we protected the lead."
Final Standings
1 T.Neuville N.Gilsoul HYUNDAI I20 R5 (RC2)
2 V.Verschueren V.Hostens SKODA Fabia (RC2) +40.40
3 K.Princen B.Eelbode SKODA Fabia R5 (RC2) +49.10