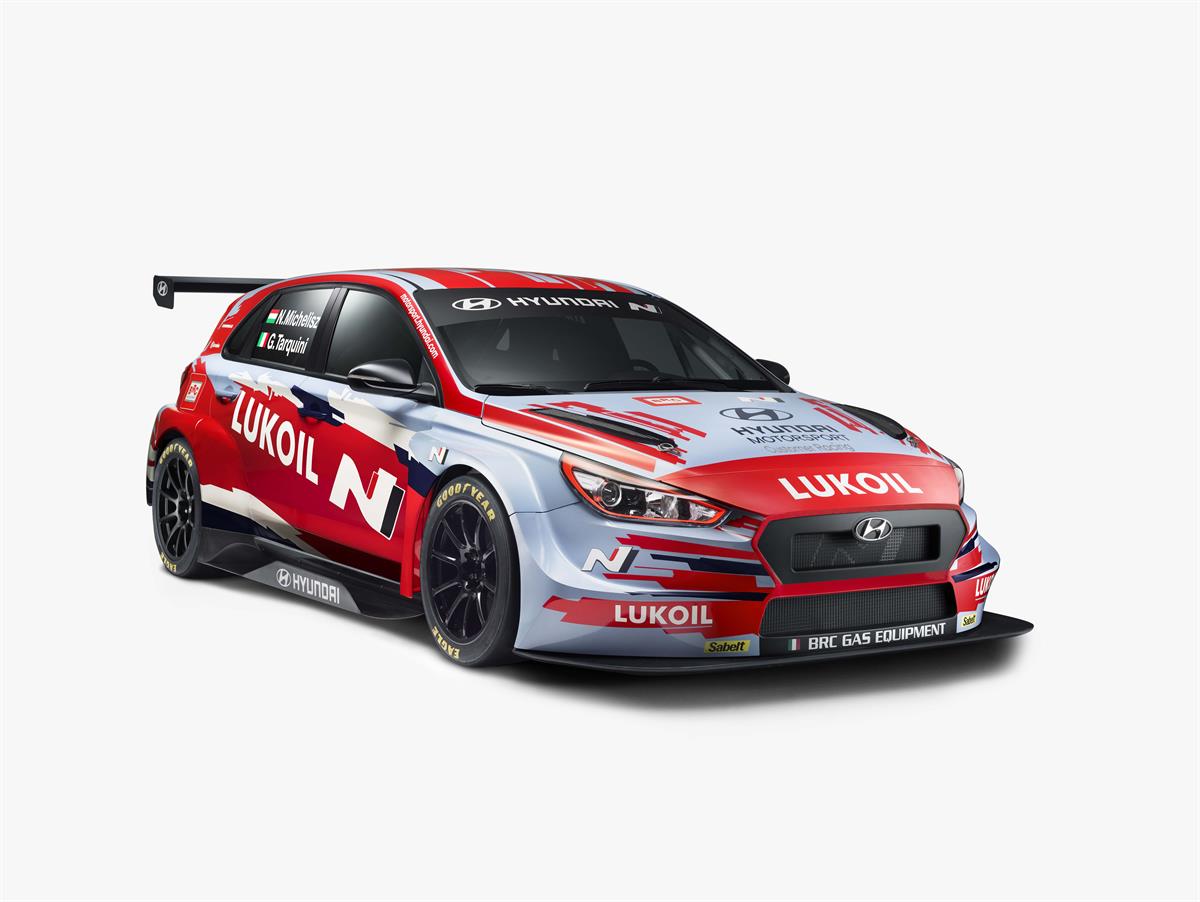 BRC Racing Team set for strong showing at Race of Belgium
BRC Racing Team is aiming for a strong start in the first round of the 2020 WTCR – FIA World Touring Car Cup season, which will begin this weekend with the recently announced Race of Belgium (September 11-13) making its debut.
BRC Hyundai N LUKOIL Squadra Corse's targets remain unchanged as the team heads to the 4.010km Circuit Zolder. The Cherasco-based team will seek to defend its drivers' title with reigning winner Norbert Michelisz and 2018 champion Gabriele Tarquini, as well as add a teams' title to its name.
The 2020 WTCR season is set to be the most intensive yet. Six events are planned across Europe in nine weeks; Belgium and Germany will hold two races each, while Slovakia, Hungary, Spain and Italy are due to feature three races apiece.
BRC Hyundai N LUKOIL Squadra Corse has been ramping up its preparations for the season in recent weeks. The team has been testing with the Hyundai i30 N TCR with both its drivers to be on the pace from the first session in Zolder. With new tyres supplied by Goodyear, changes to the Balance of Performance (BoP) regulations, and just one qualifying session to determine the grids for the weekend, there will be plenty of elements the team needs to master in the season ahead.
After a one-day pre-season test on Thursday 10 September, action at the Race of Belgium will get underway with a practice session on the evening of Friday 11 September. The second free practice session and qualifying feature on Saturday 12 September, with both races scheduled for Sunday 13 September.
Team Principal of BRC Hyundai N LUKOIL Squadra Corse Gabriele Rizzo said: "The whole team is eager to get back to racing after a long break from WTCR. It will certainly be a challenge from the start with six events in a short period of time, but we have spent the time in lockdown working to be as ready as we can be for the season ahead. The revised calendar features some new circuits to us, and we are hoping for a thrilling conclusion to the year at our home race at Adria International Raceway. All of us are targeting another successful season with the Hyundai i30 N TCR."
Norbert Michelisz said: "I'm looking forward to Zolder. It's now more than eight months since I drove on a WTCR race weekend - I've really missed the competition. It was good to get back in the car for testing but it's a different mindset. I believe we've done our homework and I'm confident for the start of the season. I like Zolder, it's tough on the brakes and you need a fine balance with the car. The target as defending champion has to be to win again and I feel the whole team is motivated to achieve that."
Gabriele Tarquini said: "The first race will be a question mark for everybody. It will be difficult to know how competitive we are with the Hyundai i30 N TCR until the first session in Zolder. I've raced there twice in the past and while it's not my favourite track, we have a very good mix of circuits on the calendar. We've been doing some tests to adapt the car to the new tyres, and we hope to be as successful as we have been in the past two seasons."