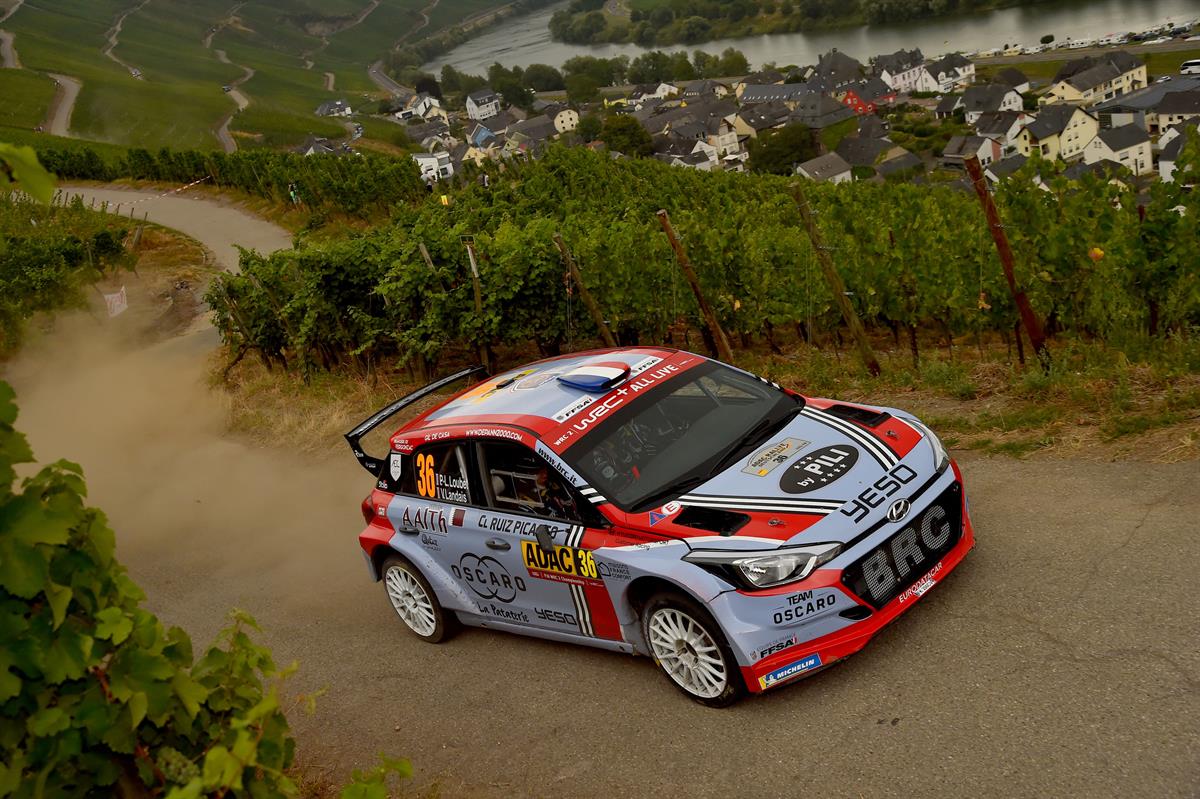 BRC Racing Team on scene in Wales
The appointment with the World Rally Championship returns to animate the roads of Wales from October 4th to7th. Pierre Louis Loubet and Vincent Landais, of the French Team Oscaro, will be at the start of the British competition on the Hyundai I20 R5 run by BRC Racing Team and with Michelin tires.
Postcard-like landscapes, a myriad of autumn colors and fast gravel roads will be the outline of the 23 Special Stages that will engage the drivers for about 1,400 kilometers, over 318 of which timed.
The start is as usual on Thursday, with the shakedown and the first and short Special Stage.
Friday, the Northern region of Wales will host three Special Stages to be repeated twice, interspersed with two fast stages in the Snowdonia mountains.
On Saturday, more than 150 kilometers of race are scheduled in central Wales, on a day when no assistance is planned, only a tire change at the halfway point.

Sunday, the return to the north for the grand finale, with three challenging Stages in the forests and two Stages on tarmac around the emblematic promontory of Great Orme.
Pierre Loubet, before the start, comments: "I have already taken part in this race and finished 3rd in the Junior WRC. It's a rally I like a lot with a beautiful atmosphere. The goal will be to give my best and try to get advantage of the characteristics of the car as much as possible, hoping for a good result! The unknown will be represented by the weather. Surprisingly, we're expecting a dry race, so we will test the grip level, that could be better than the previous years ".Dayinsure Wales Rally GB 2018
Schedule
Thursday, 4th October
Shakedown Clocaenog 3,37 km 08:00
SS 1 – Tir Prince 1,70 km 19:00
Friday, 5th October
SS 2 - Clocaenog 1 7,67 km 07:56
SS 3 - Brenig 1 29,13 km 08:32
SS 4 - Penmachno 1 16,95 km 09:47
SS 5 – Slate Mountain 1 1,63 km 10:40
SS 6 – Slate Mountain 2 1,63 km 10:47
SS 7 - Clocaenog 2 7,67 km 14:37
SS 8 - Brenig 2 29,13 km 15:13
SS 9 - Penmachno 2 16,95 km 16:28
Saturday, 6th October
SS 10 - Myherin 1 20,28 km 08:35
SS 11 – Sweet Lamb Hafren 1 19,95 km 09:15
SS 12 - Dyfi 1 9,43 km 10:28
SS 13 – Gartheiniog 1 11,26 km 11:02
SS 14 - Dyfnanat 8,30 km 12:08
SS 15 - Myherin 2 20,28 km 14:52
SS 16 - Sweet Lamb Hafren 2 19,95 km 15:32
SS 17 - Dyfi 2 19,48 km 16:45
SS 18 - Gartheiniog 2 11,26 km 17:19
Sunday, 7th October
SS 19 - Elsi 10,06 km 07:22
SS 20 – Gwydir 1 (Power Stage) 14,76 km 08:08
SS 21 – Great Orme Llandudno 1 8,03 km 09:16
SS 22 - Gwydir 2 14,76 km 10:29
SS 23 - Great Orme Llandudno 2 8,03 km 12:18