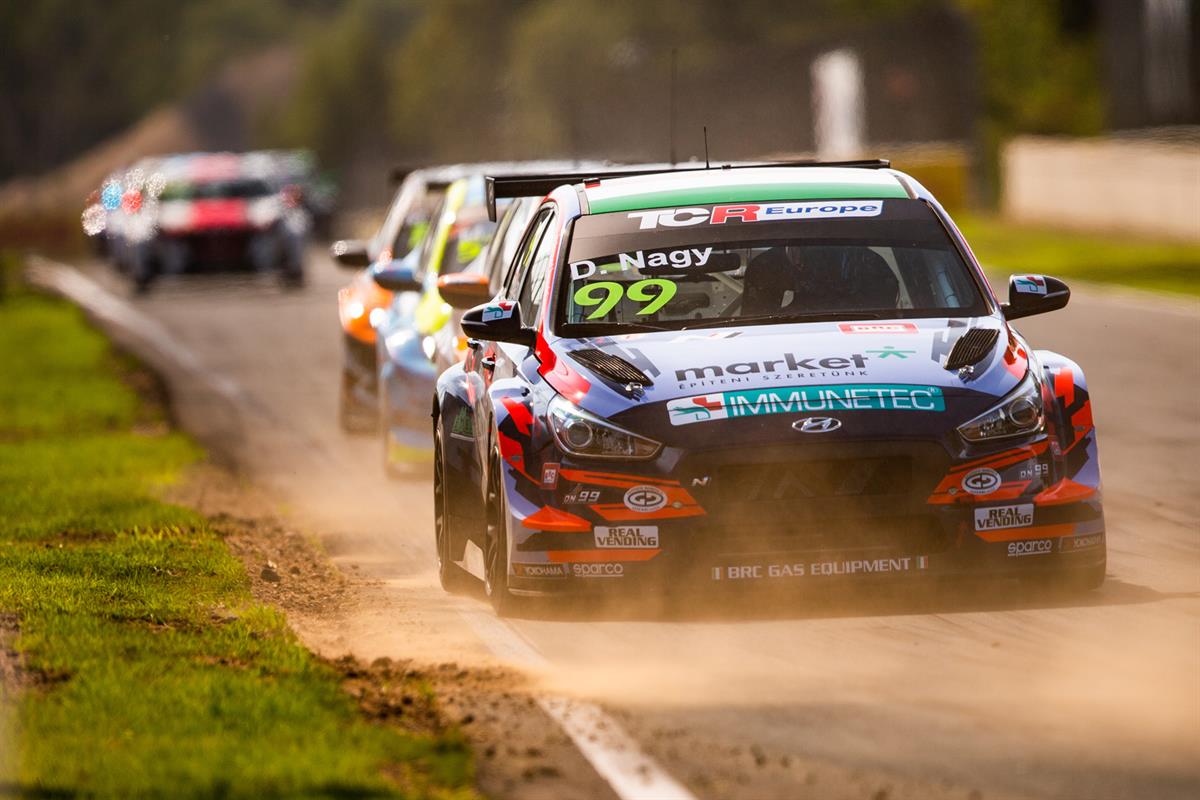 BRC Racing Team aiming for a further growth in Monza
The third TCR Europe race weekend will start this afternoon on Monza International Circuit. The continental series is getting more and more animated, and after the first challenges the value of the title contenders is emerging.
Among these are also BRC Racing Team drivers, Daniel Nagy and Mato Homola, reassured after Zolder's positive performances.
Gabriele Rizzo, team principal of BRC Racing Team, comments: "After a quiet start, we saw clear improvements in Zolder, both in performance and results. Now the goal is to keep growing and climb up in both rankings. We are heading to Monza aiming for a good performance and to collect heavy points".
The 5.793 meters of the Italian circuit can become the ultimate test for both the team and drivers' ambitions.
A few hours before the green lights, Mato Homola comments: "I am really looking forward to Monza as it is a legendary track where I have good memories, while I like this circuit. I suppose it will be tough among the other competitors due lack of our straight line speed, but we will push for more podiums, that's for sure. We will push a lot!
Dani Nagy says: "We had a relatively good weekend in Zolder as we scored a lot of points and the maiden podium in season 2020. I really like Monza circuit. It is the fastest in the calendar of course, and here to do something good you always need to risk a bit especially in the races. I think our goal can only be to be the best Hyundai car in the field as we are struggling with top speed.
Friday, 25th September 2020
11:40 – 12:10 Free Practice 1
15:50 – 16:20 Free Practice 2
Saturday, 26th September 2020
10:55 – 11:30 Qualifying Session
17:15 Race 1
Sunday, 27th September 2020
13:00 Race 2
Drivers Standings
1 Daniel Lloyd 129 pt.
2 Mike Halder 120 pt.
3 Mehdi Bennani 100 pt.
4 Nicolas Baert 84 pt.
5 Dániel Nagy 82 pt.
6 John Filippi 78 pt.
7 Teddy Clairet 77 pt.
8 Mat'o Homola 76 pt.
9 Michelle Halder 72 pt.
10 Néstor Girolami 66 pt
Teams Standings
1 Comtoyou Racing 212 pt.
2 Profi Car Team Halder 196 pt.
3 Brutal Fish Racing Team 181 pt.
4 BRC Racing Team 165 pt.
5 Target Competition 144 pt.