» News
---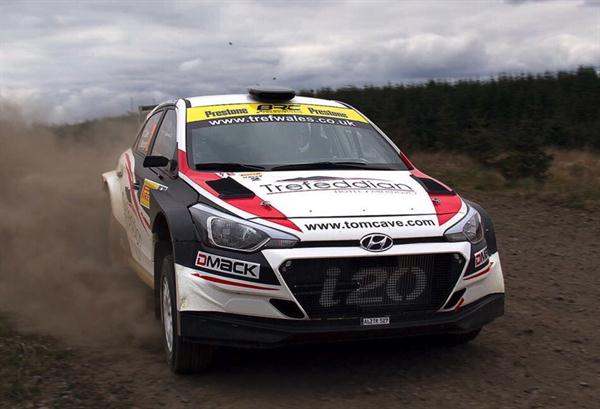 18/05/2017
BRC Racing Team al via del British Rally Championship
---
Al fianco di Tom Cave e Hyundai Motorsport Customer Racing
Dopo il debutto dello scorso 29 Aprile al Pirelli Rally, nel quale il driver Tom Cave è stato costretto ad un imprevisto ritiro dopo la vittoria delle prime due prove speciali, continua il connubio fra BRC Racing Team, il giovane pilota inglese e Hyundai-Motorsport Customer Racing che, dal 19 al 20 maggio, saranno al via dello Scottish Rally, valido come terza prova del British Rally Championship.
Vista la soddisfazione fra le parti in campo e l'ottimo risultato ottenuto in Romania con la vittoria di Giandomenico Basso sulla stessa Hyundai I20 utilizzata al debutto da Tom Cave, BRC Racing Team in collaborazione con Hyundai-Motorsport Customer Racing fornirà nuovamente al driver gallese, durante la gara nel Regno Unito, il proprio supporto ingegneristico.
Lo Scottish Rally prenderà il via con la tradizionale cerimonia di partenza che avrà luogo a Dumfries venerdì 19 maggio alle 19.00. Gli equipaggi disputeranno nella serata le prime due prove speciali. Sabato, si entrerà nel vivo della gara con la disputa di 8 prove contro il tempo, prima dell'arrivo previsto nella città di Moffat che alle ore 17.00 vedrà i protagonisti salire sui gradini del prestigioso podio.
BRC Racing Team at the British Rally Championship
At Tom Cave and Hyundai Motorsport Customer Racing's side
Following his debut at the Pirelli Rally on April 29th, when Tom Cave was suddenly forced to retire after the victory of the first two special trials, the cooperation among BRC Racing Team, the young Welsh driver and Hyundai Motorsport Customer Racing goes on with the Scottish Rally on May 19th -20th, valid as British Rally Championship third round.
Considering mutual satisfaction and the excellent result Giandomenico Basso got in Romania on the same Hyundai I20 driven by Tom Cave during his debut, the BRC Racing Team, in cooperation with Hyundai Motorsport Customer Racing, will provide again engineering support during the UK race.
Scottish Rally will start with the traditional opening ceremony in Dumfries on Friday May 19th at 7pm, while in the evening the first two special trials will take place. The race will get to the heart on Saturday 20th with 8 time races and the finish line in Moffat, where winners will be awarded on the prestigious podium at about 5pm.